---
Team complete the MvC coast2coast and raise over £7,000!
---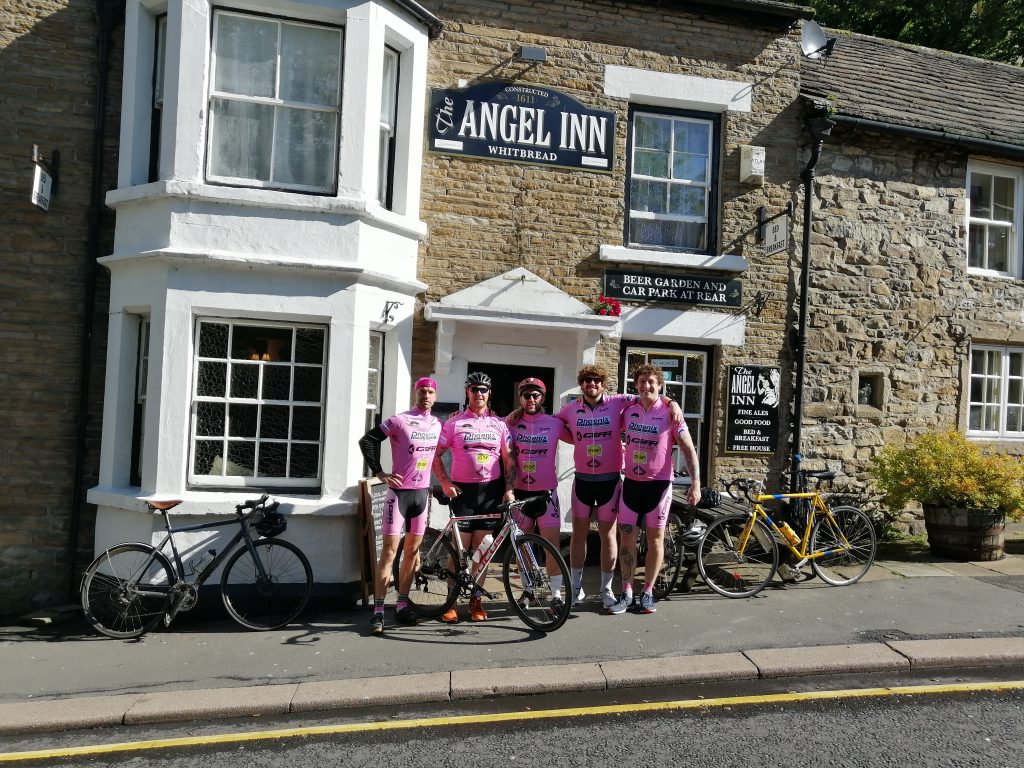 What a fantastic achievement!
The inaugural MvC coast2coast was completed over two days covering approximately 150 miles by Adam Larkin, Louis Head, Peter Youll, Glen Reynolds and Jay Corbett. Special thanks go to Adam who planned the event to help support his mother and raise funds for the charities plans for an new NHS Breast Care initiative in Teesside. Also to Louis for making most of the arrangements and getting the lads lost on day one ;-), all the guys who took part…you were simply brilliant in the face of horrendous conditions on the Saturday and I'm proud of each and every one of you. Final numbers are to be calculated but the event looks likely to have raised over £7,000!!!
Many thanks to all our sponsors which included JC Events, UV-Guard Australia, Hart Biologicals, Merlin PCB, MGF, ReActive Design, GPS Doors, Peers Signs, BSS, Topbrass, Contessa Curtains, J&B Recycling, Ward Bros, Publicity Seekers and a big shout out to Phoenix Steel for not only sponsoring but also providing a Support Vehicle for the weekend which proved invaluable.
Also thank you to all the family and friends who turned up at the finish to cheer the boys home as it made for a very special day after a mega achievement.
Finally, to the MvC team. Lads I've known you all for many years now and you all supporting Adam when he needed it most well it proved to be a very special weekend and one I'll will never forget. Thank you so very very much.
Looking forward, if you are interested in the event MUSICvCANCER coast2coast will be coming back in 2020 and we'd love as many as possible to take part and help build something really special for fundraising of local cancer care – if you look good in pink you need to be there! Next year will be all the more special as MvC will be celebrating it's 10th year anniversary.
Thanks again everyone.
Tony & Joanne xXx
You can still donate on this link; https://www.justgiving.com/fundraising/adam-larkin1…