---
PAUL WELLER to help launch MvC ART
---
DUE TO CLOSE FAMILY BEREAVEMENTS THE LAUNCH HAS BEEN PUT ON HOLD. I WILL BE BACK WITH LAUNCH DETAILS AS SOON AS POSSIBLE BUT THANK YOU FOR YOUR SUPPORT AND PATIENCE DURING THIS DIFFICULT TIME.
TONY LARKIN – MAY 2022
This is something I've been wanting to share this for such a long time now.
I have been working in the background on a new concept which would have been launched last month. I've decided to share the past 2 years work with a view to officially launch in 2022.
I've been working closely with many artists on the new concept MUSICvCANCER ART which will launch bespoke limited-edition fine art prints – there will only be 55 SIGNED numbered prints per set worldwide. I have two amazing artists donating their time and talent to the project; Dan McBean @ Mr Watson Design and Gary Wing.
The legend that is PAUL WELLER kindly came on board and agreed to help launch the project stating…"I'm only too happy to help with this great new initiative to raise much needed funds and awareness for the fight against cancer, and I'm proud to help launch MvC Art with the 1st Edition of signed prints" Paul Weller.
The excellent 'Modfather' print was designed and produced by Dan @ Mr Watson Design.
The future release times/dates for artwork releases will only be detailed on the MUSICvCANCER FACEBOOK page so be sure to like the page to give you the best chance to purchase one of the 55 limited edition prints available!
Looking forward to the launch of MUSICvCANCER ART in due course but in the meantime take care and above all stay safe.
Tony…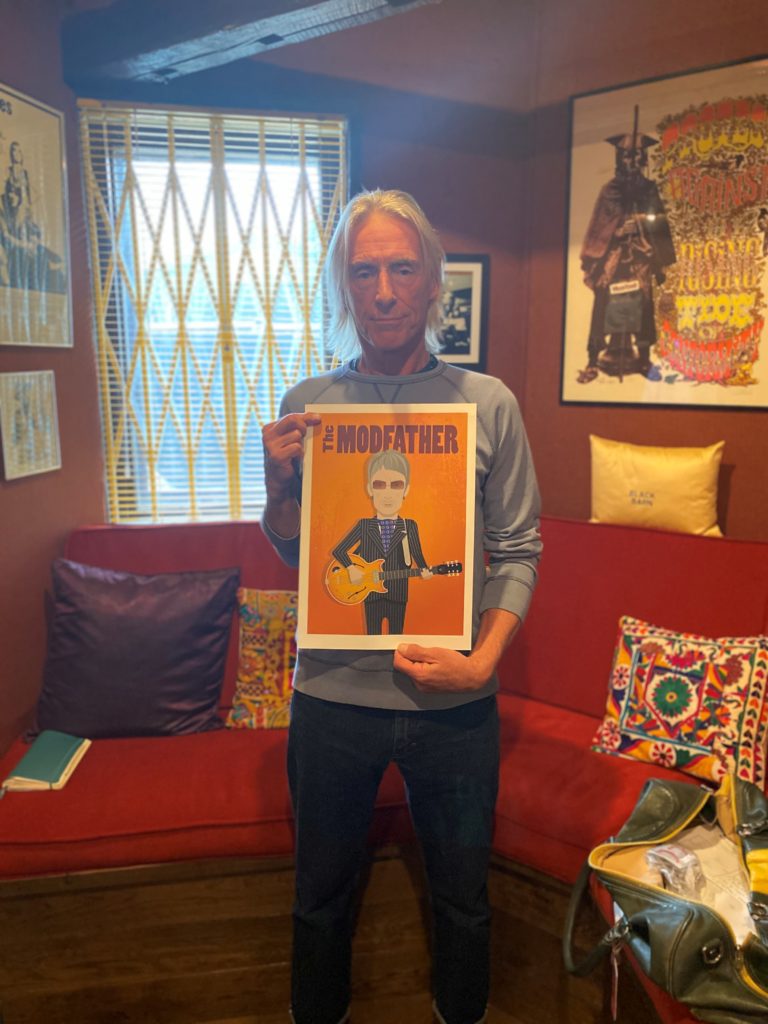 22nd April 2020