---
MvC Team
---
Tony Larkin – MvC Founder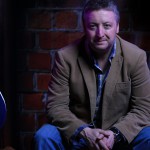 I founded MvC in January 2012 but fundraising started back in April 2010 whilst recovering from Bowel Cancer. We now have an excellent team of core volunteers each of whom bring a set of key skills.
Favourite Artist/Bands: Seriously far to many to list and the list just keeps on growing!
Favourite Gig: Live Aid 1985 – I know showing my age.
Awards: 'Points of Light' Awarded by Prime Minister David Cameron – 31st December 2014.
Nominations for Hartlepool Heroes 'Lifetime Achievement Awards, Best of Hartlepool Awards, Living North Awards and North East Charity Awards. Never won any of them to date 😅
Here's the talented MvC Team…
Alex Sinden – Branding & Web Management.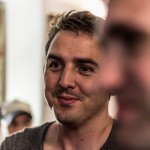 I've been involved with MUSICvCANCER and previously SYB for some time working alongside Tony Larkin to advertise and promote the charity and awareness. I'm responsible for branding and web development at MvC.
Favourite Bands: I always struggle with this question, so here's a shortlist; Frightened Rabbit, Regina Spektor, Ben Folds, Frank Turner, Jeff Buckley, Joni Mitchell, Bon Iver, Bush, Cake, Daft Punk, Chris Cornell, REM, Emmy The Great, Fink. I could really go on with this, but I'd probably resort to a list of my itunes library, you can find me on last.fm
Favourite Gig: Rage Against the Machine at Leeds Festival 2010. Enough said on that one I think.
---
Stuart Hodgson – Marketing & Design.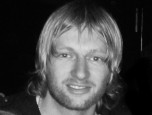 Guess you could call me a do-er of all things creative – it's just in my blood! My day job is a commercial graphic designer, but I also love expressing myself through graphic art & photography – I guess it makes a nice change working to your own brief. If you don't believe me – check out www.stuart-hodgson.com 🙂
As I'm passionate about all things creative & self-expressive, music obviously falls into this category – I'm also passionate about trying to make a positive difference in this world – and well, if you can combine the two, then bonus! That's why it's been great to get involved in MUSICvCANCER.
Favourite band: Too many to name, but if forced, all-time fave, toss up between  The Clash and suprise suprise, The Beatles – as well as the outstanding music – they both went beyond the realms of just being about music – they changed the world. Fave band from my era- The Verve – loved the earlier stuff.
Favourite Gig: Fave big gig is the Verve at Haigh Hall, When it comes to gigs in general though I prefer small intimate acoustic gigs ( a la Music V Cancer)- I've seen Keith James playing The Songs of Nick Drake 3 times now – his own interpretation of Nicks songs are the most captivating acoustic gigs I've been too so I would have to say that!
---
Graham Slimings – MvC Live Sessions Host & Video Production.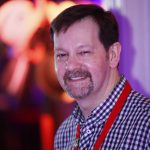 I've been a musician as long as I can remember, performing my first gig at the age of 13. As a singer, guitarist and songwriter I played in a number of bands based in the North East for over 20 years. I've been working with MUSICvCANCER since it was established in 2012 and help with stage managing the Live Sessions and live video production.
Favourite Bands: This is a big list, but I have to mention a few that have stood the test of time – Counting Crows,  Depeche Mode, Pearl Jam, The Smiths, Lloyd Cole, Elbow, The Eagles.
Favourite Gig: The Rolling Stones, St James' Park circa 1981; The Smiths, supported by James around the same time and the Gateshead Open Air Festival featuring U2, Elvis Costello and Ian Dury. More recently the Fleetwood Mac reunion tour at MEN.
---
Vince Freeman – MvC Cheltenham Manager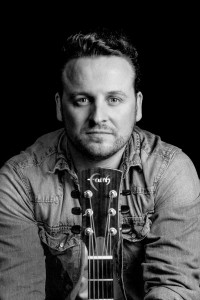 Following on from appearing at the MvC Live Sessions Vince offered to join the team to establish MvC Cheltenham at superb venue The Daffodil.
Vince held his first event in November 2018. The inaugural event was a very personal one to Vince as the majority of funds went to the Sue Rider Hospice in memory of Vince's good friend Hiren Joshi who sadly passed away from Bowel Cancer.
---
Terry Gleave – MvC Live Sessions PA & Lighting Manager
Terry has been PA & Lighting Manager for MvC for a number of years now and is a vital cog to the events success.
---
If you have a passion for music/fundraising and feel you have a set of skills that can help MvC make a difference then please contact 
tony@musicvcancer.com

. We'd love to hear from you.
PLEASE NOTE; WE ARE ALL VOLUNTEERS.
Registered Charity No. 1057682
Part of the North Tees & Hartlepool NHS Trust Foundation